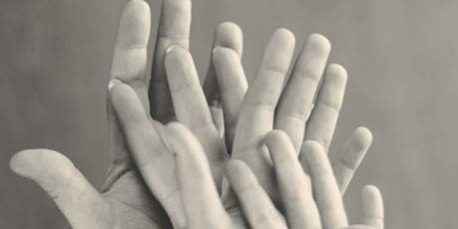 Understanding & Working with Children and Youth Who Have Been Sexually Exploited
This four-day (Winnipeg) or three-day (rural Manitoba) workshop will give you the understanding and skills to work with children and youth who have been sexually exploited/trafficked in the sex trade.
This workshop is necessary to address the realities of sexually exploited and trafficked children, youth, and adults in Canada and will help work towards accomplishing the long-term goal of the Manitoba Provincial Strategy "Tracia's Trust" to abolish sexual exploitation. Training for all systems, including child welfare, justice, education and health, is critical to this goal's accomplishment.
THE TRAINING WILL HELP YOU TO:
Build awareness and understanding of your own strengths, biases, values, etc.
Clarify important issues, dispel myths and misconceptions, and challenge conventional views and perspectives
Increase your understanding of the historical impacts of colonization and other factors that have contributed to the sexual exploitation of children/youth
Gain knowledge on current sex trade/trafficking legislation
Assess risk and level of exploitation
Understand how predators (pimps/traffickers/gangs) exploit children/youth
Intervene effectively with children/youth at different stages of exploitation
Employ Stages of Change and Harm Reduction strategies
Identify the barriers associated with exiting the sex trade and adapt treatments
Increase knowledge and awareness of the range of services and resources that have been designed to intervene, protect, and support children/youth
REGISTRATION INFORMATION:
Fill out the forms attached to register and send to TERF@newdirections.mb.ca
New Directions will invoice your agency once the training is completed. Certificates will be mailed when payment has been received.
A confirmation email will be sent to you and your supervisor once registration has been received.
Registration form sent as a separate attachment. Reproduce as needed.
Or please contact Cheryl to have a registration sent:
Cheryl Lynch, Administrative Assistant
Transition, Education and Resources for Females/New Directions
500-717 Portage Avenue
Winnipeg MB R3G 0M8
Telephone: (204) 786-7051 ext. 5311           Fax: (204) 774-6468
Dates: see below
Time: 9:00 a.m. to 4:00 p.m. each day
Cost: $200 (Winnipeg participants)
           $150 ( rural participants)
 If cost is an issue, please contact Jane Runner at (204)786-7051 ext. 5260 or Jane.Runner@newdirections.mb.ca
ROUND
DATES
LOCATION
85

Part 1

Part 2

April 29 & 30, 2021

May 20 & 21, 2021

Tentatively booked at the Viscount Gort

Viscount Room

1670 Portage Avenue

86

Part 1

Part 2

May 13 & 14, 2021

June 10 & 11

Tentatively booked at the Viscount Gort

Royal C

1670 Portage Avenue
Fax/E-mail completed registration form to TERF@newdirections.mb.ca
New Directions will invoice agency once training is completed ($100.00 per session for Winnipeg sessions and $150.00 for 3-day rural sessions)
THOSE WISHING TO ATTEND TRAINING NEED A CONFIRMATION EMAIL FROM CHERYL.

With Covid restrictions – training may be switched to Zoom
a