Welcome to ND Property Services
ND Property Services is a social enterprise that provides provide marginalized individuals with meaningful employment, hands on technical job training, and enhance employability through essential skills development.
Services we offer our customers:
If you have a question, comment or would like to request for services please contact us either by:
Phone : 204-786-7052
or
Email: NDPropertyService@newdirections.mb.ca
Book Your Spring Clean Up Today!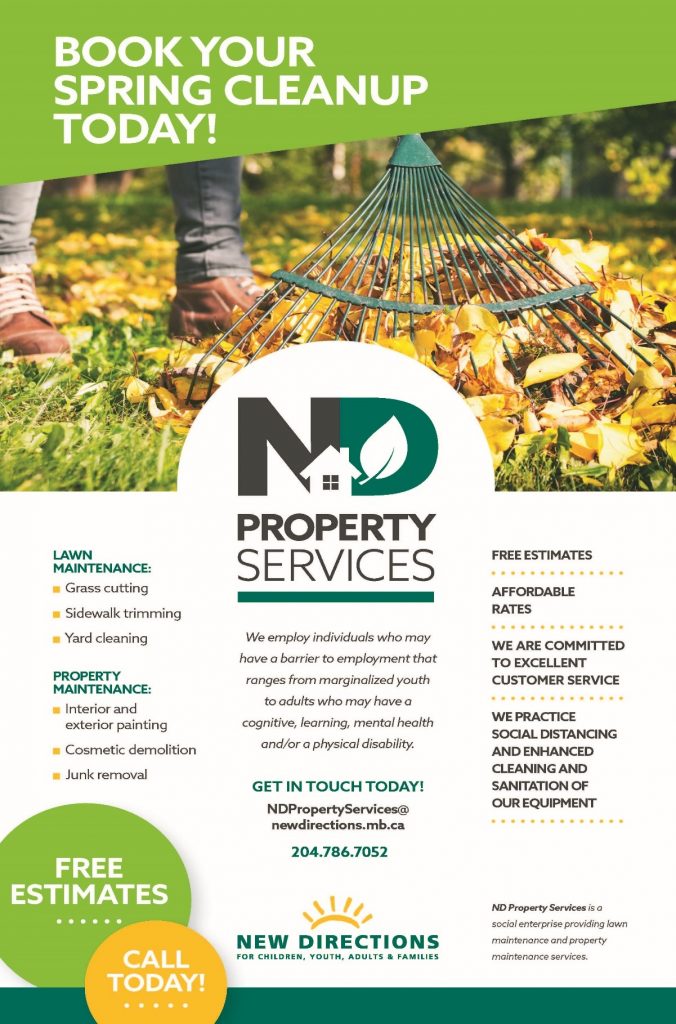 ND Properties is a "Buy Social" certified social enterprise.