OUTLINE: The Transition Program has been in existence since 1997. It originally developed as an outreach program designed to integrate adults with intellectual disabilities who were not attending day services. Focus of the program changed rapidly as participants wanted to continue attending our drop in location versus transitioning to alternate programs. As a result the Transition Program expanded to a day program setting and accepts referrals from all sources.
STAFFING: Staff to participant ratio is typically 1:4 however participants who require intensive supports due to specific sensory and/or high behavioral needs are also included within the program structure. An individual assessment and program plan is designed using a collaborative approach with the client, families, care-providers and day service staff. All staff have received specific training in sensory processing disorders, Autism in addition to behavioral and sensory treatment protocols.
TRANSPORTATION: Arranged by Community Services.
Flyers
Sailing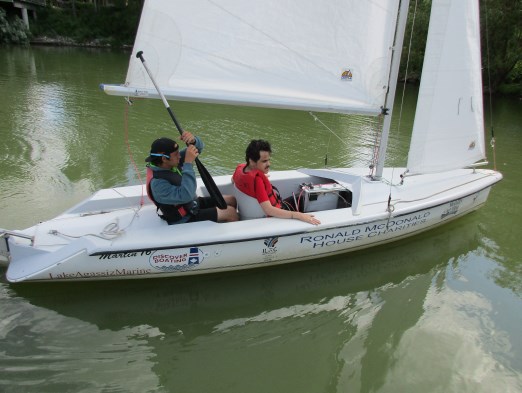 Drumming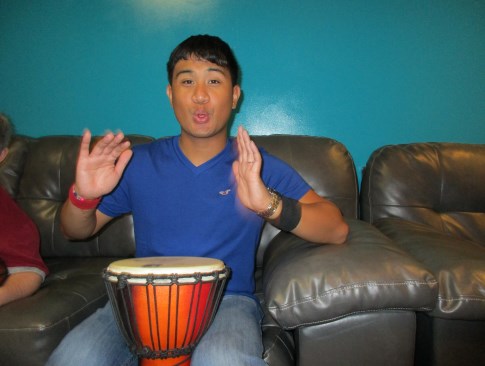 Shuffleboard
CONTACT INFORMATION
Alternative Solutions Day Services:
500 – 717 Portage Ave, Winnipeg, MB, R3G 0M8.
Ph: 204-786-7051,
Fax: 204-774-6468
PROGRAM STRUCTURE:
Components of the program include but are not limited to:
Physical Activity
Recreation/Leisure
Music Therapy
Cooking/Nutrition Classes
Work Experience and Classes
Life skills classes
Pre Literacy/Literacy skills classes
ASL classes
Sensory Processing and Treatments
Computer class and Interactive whiteboard
Anger management
Relationship and social skills classes
Multi sensory environments
Art expression
Individual physical therapy treatment plans