ABOUT THE PROGRAM
OUTLINE: Milestones Program is a life skills and education environment that promotes independence and self-determination. It supports adults with intellectual disabilities and specializes in working with participants that have a dual diagnosis, although the program is not exclusive to people with mental health issues. The goal of the program is to provide a safe, interactive and positive learning environment that can adapt to different peoples learning needs.
STAFFING: Staff to participant ratio is typically 1:5 however staff often accompany participants to a job site to supervise one or more participants. An individual assessment and program plan is designed using a collaborative approach with the participant, families, care-providers and day service staff. All staff have received training in sensory processing disorders, autism, schizophrenia, behavioral and sensory treatment protocols.
LOCATION: Our program location at 574 Erin Street is completely wheelchair accessible.
TRANSPORTATION: Arranged by Community Services.
Gardening
Main Activity Room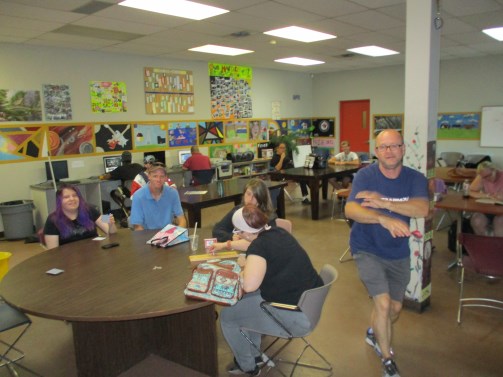 Recording Studio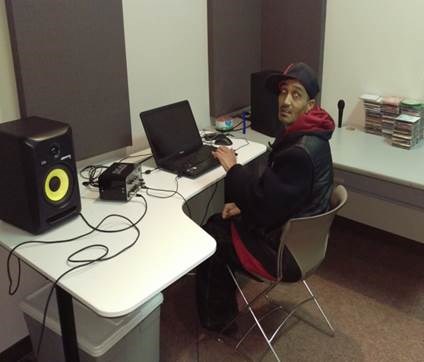 Work Out/Fitness Room
Interactive Whiteboard
CONTACT INFORMATION
Alternative Solutions Day Services:
500 – 717 Portage Ave, Winnipeg, MB, R3G 0M8.
Ph: 204-786-7051,
Fax: 204-774-6468
PROGRAM STRUCTURE:
Components of the program include but are not limited to:
Physical Activity
Recreation/Leisure
Health and Cooking Classes
Work Experience & Classes
Life-Skills Training
Multi-Sensory Environments
Computer Programs
Community Exposure & Participation
Literacy Classes
Relationship/Social Skills Training/Anger Management
American Sign Language Classes
Art Expression/Music Appreciation
Current Events
Individual Physical Therapy Treatment Plans
Driver's Education
Choir
Music Recording Studio
Cultural Awareness
Interactive White Board