(Diversity, Respect, Empowerment, Achievement & More)
OUTLINE: In 2002, Alternative Solutions Day Services received a request from Community Services to submit a proposal outlining a service plan for Deaf adult participants who were graduating from Manitoba School for the Deaf in June 2002. The result was the D.R.E.A.&M. program. The following information outlines the possible participant options offered within D.R.E.A &M.
STAFFING: Staff to participant ratio remains low in order to provide supports and address the needs of the participant population. All staff are required to be fluent in American Sign Language, possess knowledge and experience with Intellectual Disabilities and be aware of services for hard of hearing and Deaf participants.
LOCATION: Our program locations are 400-1615 Regent Avenue. The area is designed to meet the sensory needs of the participants and is wheelchair accessible.
TRANSPORTATION: Arranged by Community Services.
Bingo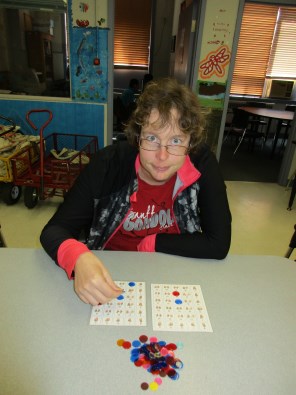 Playing Cards
Crafting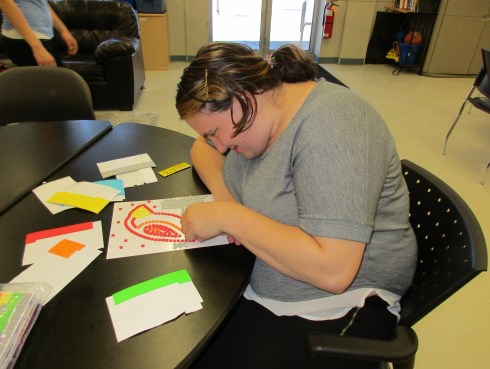 Winter Sledding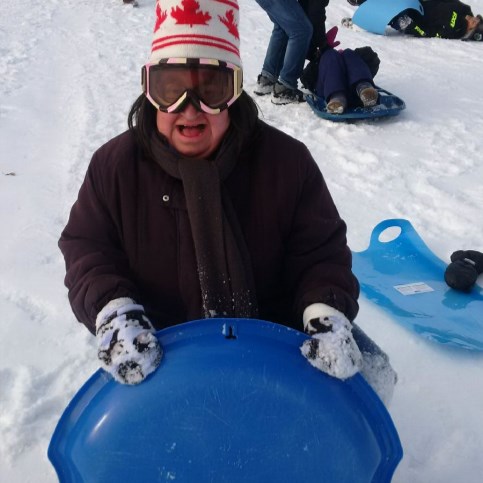 CONTACT INFORMATION
Alternative Solutions Day Services:
500 – 717 Portage Ave, Winnipeg, MB, R3G 0M8.
Ph: 204-786-7051,
Fax: 204-774-6468
PROGRAM STRUCTURE:
Components of the program include but are not limited to:
Physical Activity
Recreation/Leisure
Drama and Music Therapy
Cooking/Nutrition Classes
Work Experience and Classes
Life skills classes
Functional English skills development
Literacy Program with focus on ASL
Sensory Processing and Treatments
Computer class and Interactive whiteboard
Community Exposure and Participation in Deaf community
Technology communications, skype, facetime, etc